About us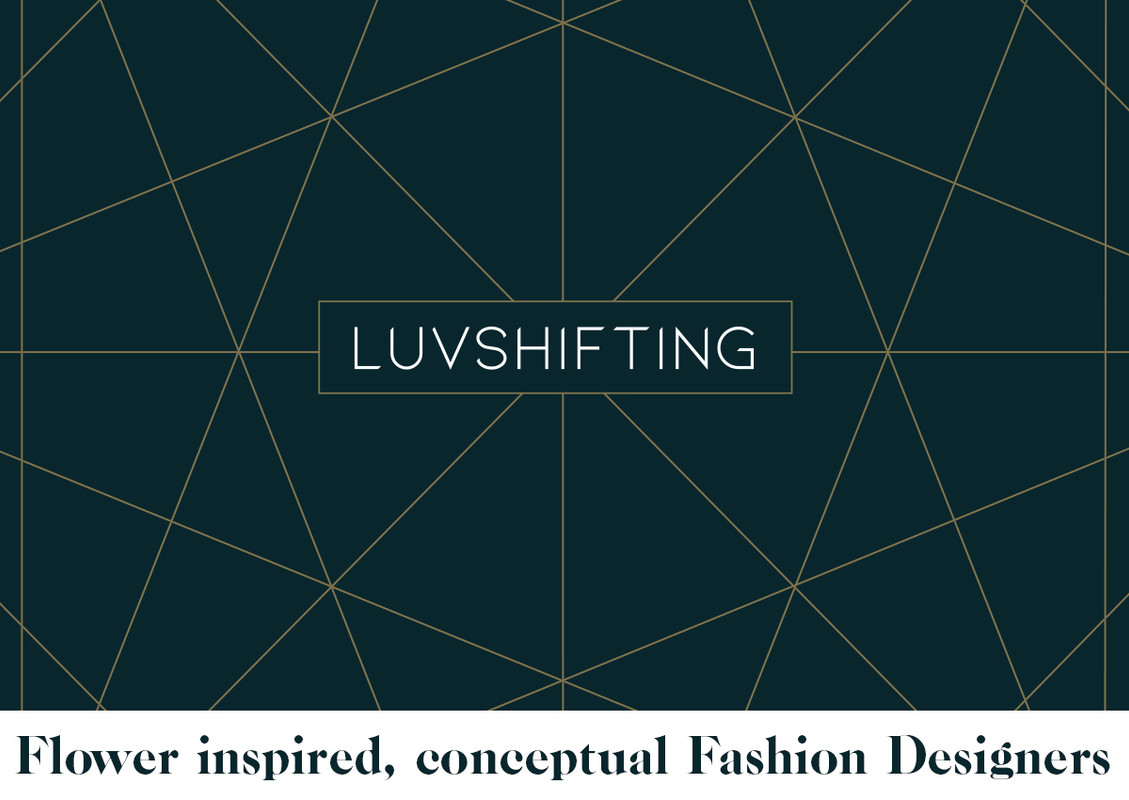 We formed LuvShifting in 2015 to share our creative passions and talents in fashion, flowers and design. Our main inspiration is flowers and the forms, textures and colours they take which we use to create fabrics and garments. All our collections are interested in the tensions between technology and nature; the juxtaposition of superficial versus natural.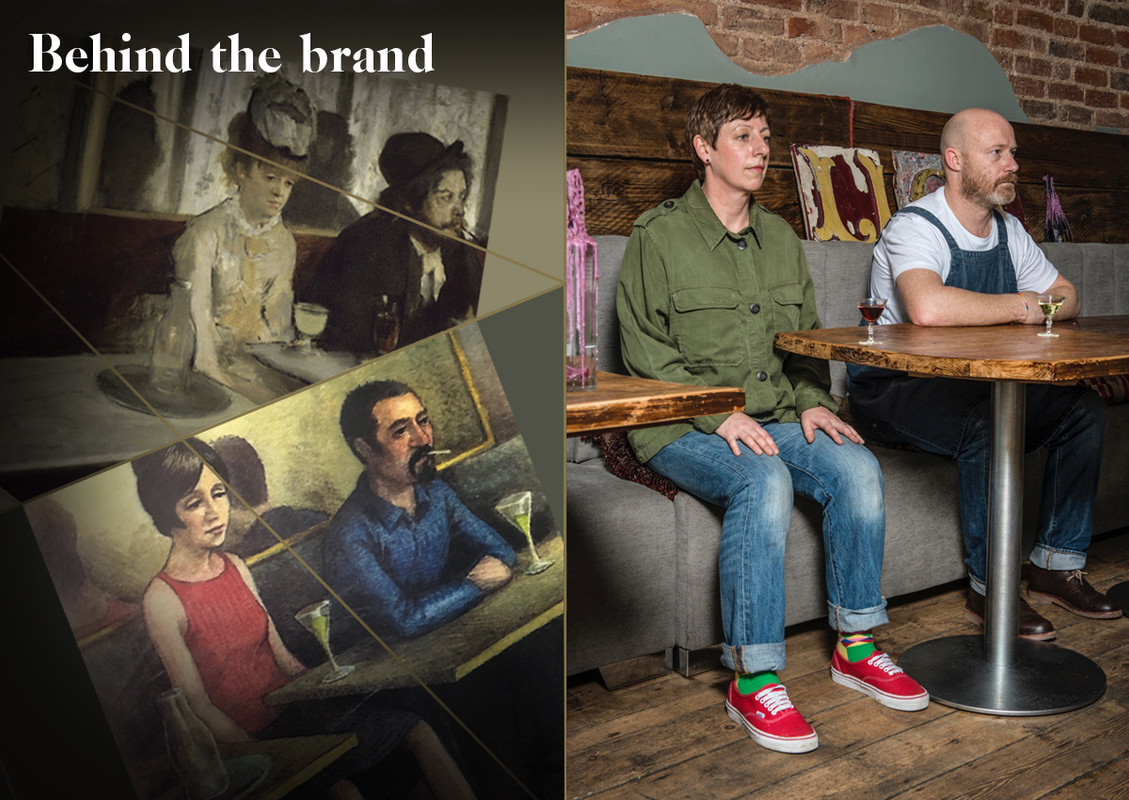 The LuvShifting team are made up of husband and wife, Tim and Nia Hobbs

Tim uses his artistic ability and knowledge of fashion to create stories behind LuvShifting's collections. Naturally, he is the director of these concepts. He has achieved a fashion degree from Southampton Solent and has studied at London School of Fashion.
Nia is a reputable florist with over 30 years experience. She has been involved in Royal Horticulture Flower shows and large scale events on numerous occasions, and has worked for two of London's largest department stores.
The images you see above show Tim & Nia's inspiration for taking an 'about us shot'. "The original painting 'Absinthe' by Degas was reimagined by Dan Pearce in a magazine a good while ago, we had this image in our kitchen for years so thought it would be fun to recreate it, with the help of photographer Matt Sills."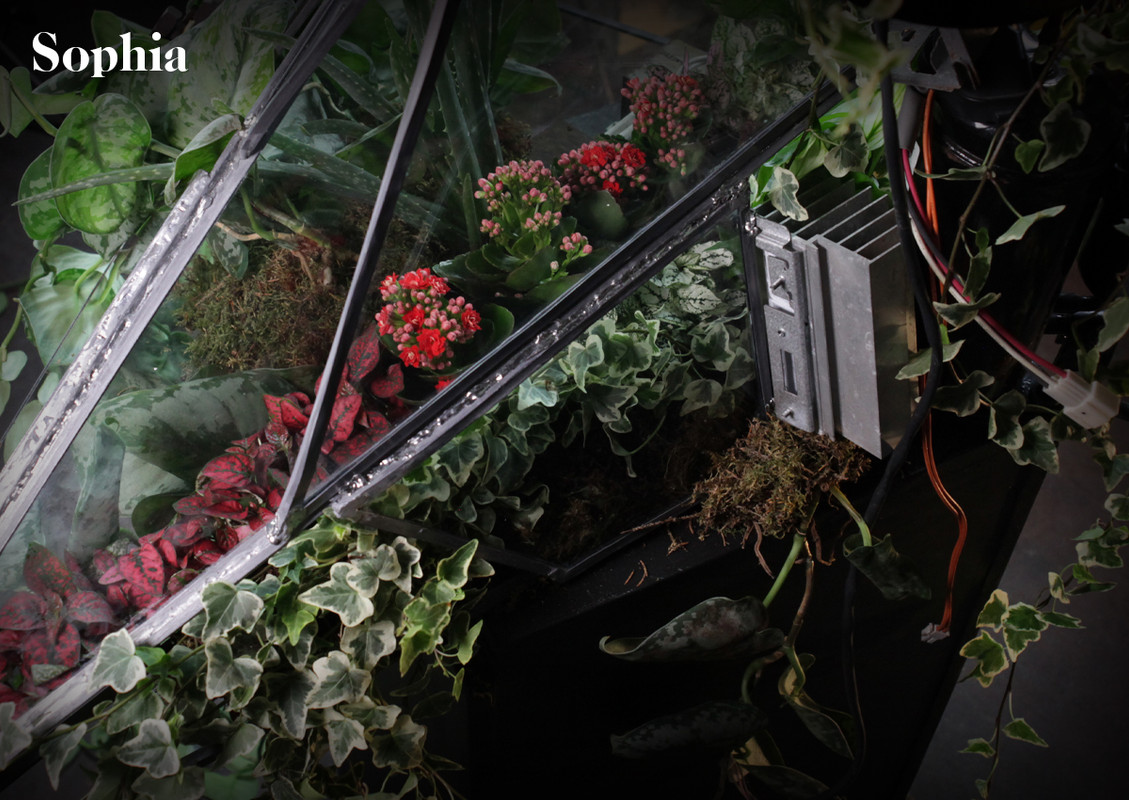 Currently we are developing the overall look and garments for 'SOPHIA' This story and expression is based on air movement and vibration and its affect on plants. We built a rather large terrarium filled with plants, some enjoy the environment, some were trying to escape into the air around. These shapes have become an awesome outfit that is very tall and pointed. Elements of the photograph of the terrarium are becoming our next print designs. You can follow developments on Instagram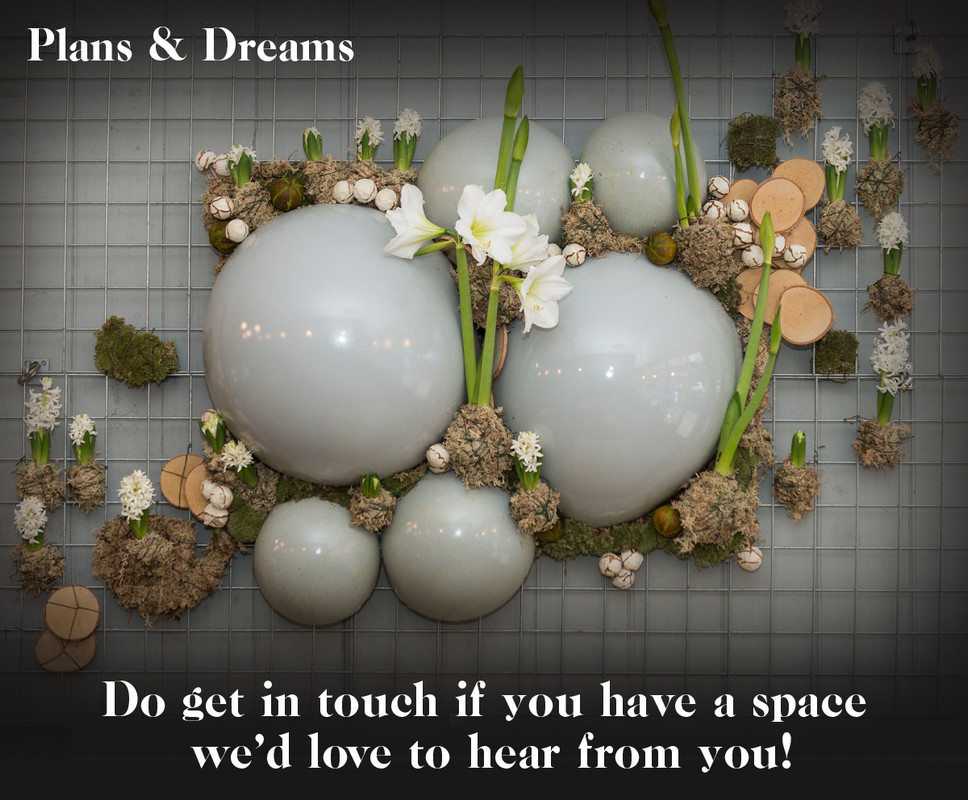 As conceptual designers we really get stuck into a brief, we are very excited by the stories behind our installations and garments. Our future dreams and plans include having an installation in a museum and creating a collection of beautiful silk scarves for those who would like to buy into our idea.

"Emotional attachment to, or adoration of, the night sky."
Appreciation of the night sky is declining because of society's attachment to technology. The sky stories we told each other in ages past are becoming increasingly lost to the superficial light we now immerse ourselves in. Noctacaelador imagines flying over the desert under the night sky on a carpet of indigenous plants, looking up at the constellations of stars and down at landscape. As is always our desire, we have contrasted this idea with the problems that plants have when they are grown in a place immersed in light pollution.
As our design journey continues we introduce the image of the Arabian night tales: scarves blowing in the breeze, horse-back travels across the desert and Arabian tile tessellation. In combining these elements we have created four print designs.